Tenchi Muyo: GXP3 Novelization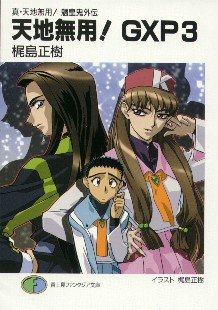 These pictures come from the recently-released novelization of the series. Thank you to Oni_shin for scanning and sending them to me!

Please note that most of these illustrations are not work safe.



Early morning "walkies" for Ryo-ohki.

Seina's psyche gets a workout.

The Seto Maid Service is on the job.

Kamiki Noike Jurai, Seto's daughter.

Would you pick up a bar of soap?

Haven't I seen you somewhere?

Nosiness is taken to extremes.

"Puppy Eyes, dammit! Like THIS!"

The "Cyrano" bit doesn't go over too well.

"SCIENCE!"




Mom pries too deeply about Amane and a bar of soap.

Seina feels like a chum bucket at Sea World.

"AIRI-SAMA!"